Interview with Fulco Vrooland: ROHR-IDRECO is on the rise
by ROHR-IDRECO on June 17, 2021 at 9:07 PM
Interview on Dredging Today, read the original article via https://www.dredgingtoday.com/2021/06/17/interview-with-fulco-vrooland-rohr-idreco-is-on-the-rise/
ROHR-IDRECO, an internationally operating company, designs and manufactures a complete portfolio of deep digging electric dredging vessels and equipment for the mining, dredging and dam desiltation industries.
A couple of days ago, we took an opportunity to talk with Mr. Fulco Vrooland, ROHR-IDRECO Group CEO, who provided us with invaluable insight into the company's business and development plans and their most important projects on the horizon.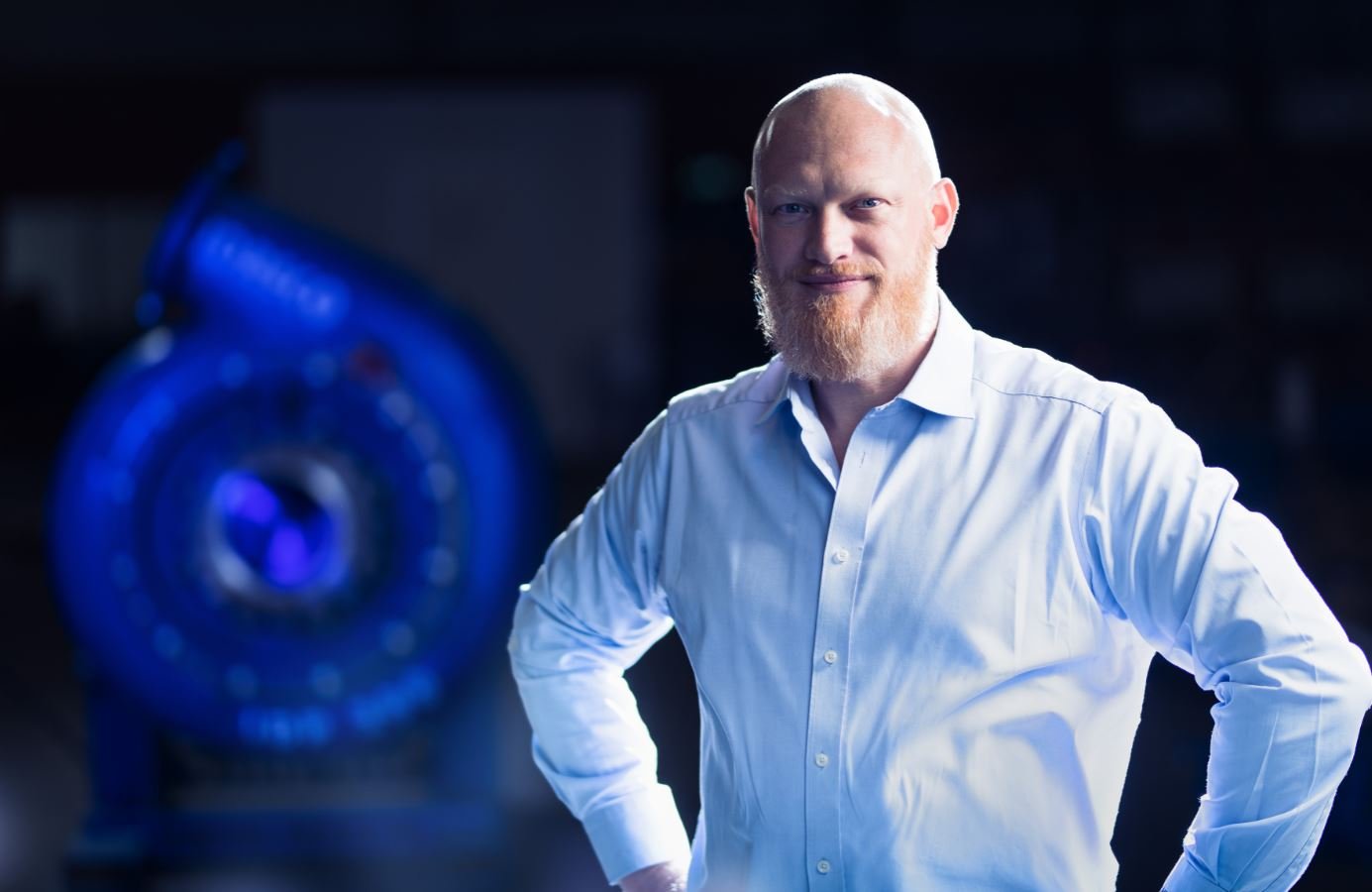 Mr. Fulco Vrooland
DT: As an introduction to some of our readers who are not familiar with your company, what can you tell us about your business, the beginnings and where is ROHR-IDRECO today?
Mr. Vrooland: When I joined in 2016, Rohr of Germany and Idreco of the Netherlands had been two separate companies for decades, both active in the same field, namely the sand and gravel and wet mining business, but each with a distinct product portfolio.
By integrating these companies into one, we could now offer our customers the complete portfolio of suction dredgers, clamshell dredgers and bucketladder dredgers, and related equipment, all under one roof.
As part of the integration process, I have rebranded the company name to ROHR-IDRECO. We now operate as one Group, with offices in the Netherlands, Germany, France and the USA and employ over 80 staff.
All of our dredgers are manufactured at our German plant, while our own line of pumps is assembled at our workshop in the Netherlands.
For the domestic market in the USA, we're taking a local-for-local approach, building our machines in Houston as much as possible.
Since the 1960s, all of our dredgers have been electrically-driven, which of course fits well with the industry shift away from diesel-driven machines. I sometimes joke we were already building electrical dredgers when the word "Tesla" still referred to a person, not a car. We have delivered well over 600 dredgers worldwide, many of them still in operation after decades of use.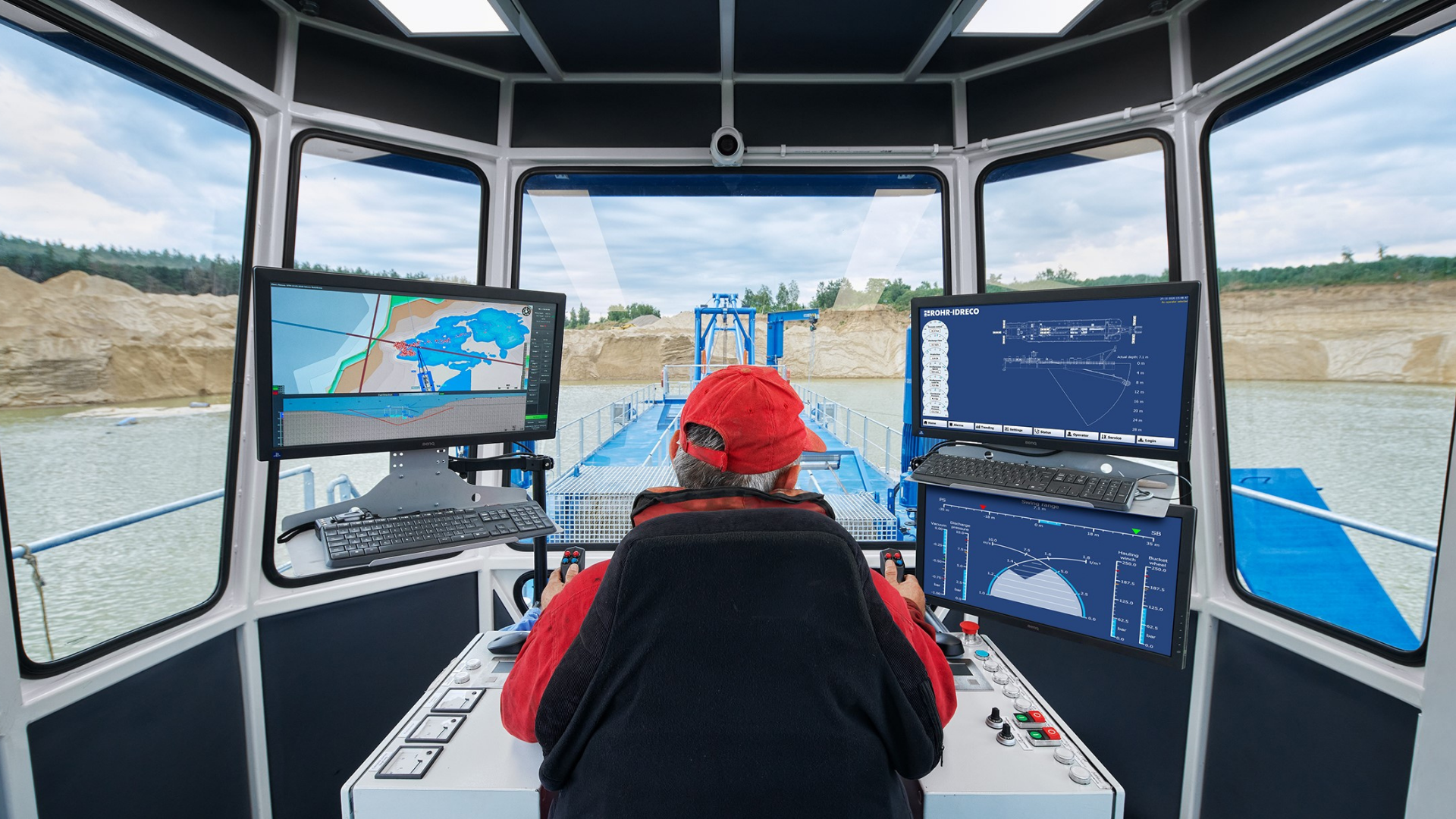 DT: Overall, 2020 and 2021 were challenging around the globe in many ways, how did you sail through that period?
Mr. Vrooland: Our business – capital goods – consists mostly of long-term projects. We were fortunate enough that our orderbook was full in 2020, and is even fuller today. We're hiring!
The other day we held a video conference with a client in Latin America, which was attended by my team from the American, Dutch and German offices: it went as smooth as a breeze. I realized how quickly we had adapted to this new way of interacting and doing business, and how much we had learned along the way.
Which markets are currently in the focus of your company, and do you have plans to expand your business areas?
Mr. Vrooland: As far as geographical markets are concerned, we have re-established ourselves in the U.S. last year with the opening of our office in Houston, Texas, and it is going really well. There are about 70 of our machines still in operation there that need to be supported with parts and services.
We are also taking on many new opportunities. From Houston, our Spanish-speaking staff also covers the Latin American market.
Traditionally, the so-called desilting of hydrodam water reservoirs has been an important niche market for us.
Last month, we contracted a 12 cbm clamshell dredger for a European repeat customer, which we believe will become the largest dredger built to date for this type of application. There aren't many players in the market that can offer this level of customization and engineering capacity.

ROHR-IDRECO recently launched new 100% electric driven, high-end workboat, named 'iBoat'. Our readers would like to find out more about this project?
Mr. Vrooland: This should be seen as a support vessel add-on to our dredger portfolio. The iBoat is developed in cooperation with Groeneveldt Marine Construction, a first-class workboat builder in the Netherlands. It doesn't make sense to have your entire mining or dredging operations electrified, but still have a diesel support vessel going up and down. That's where this idea came from.
The iBoat runs on batteries, which indeed raises the price of the vessel over that of a simple diesel one. This is more about principles and pushing new technologies.
The iBoat can be charged directly from our dredger, and will be an excellent choice in environmentally sensitive areas, urban centers, or governmental projects.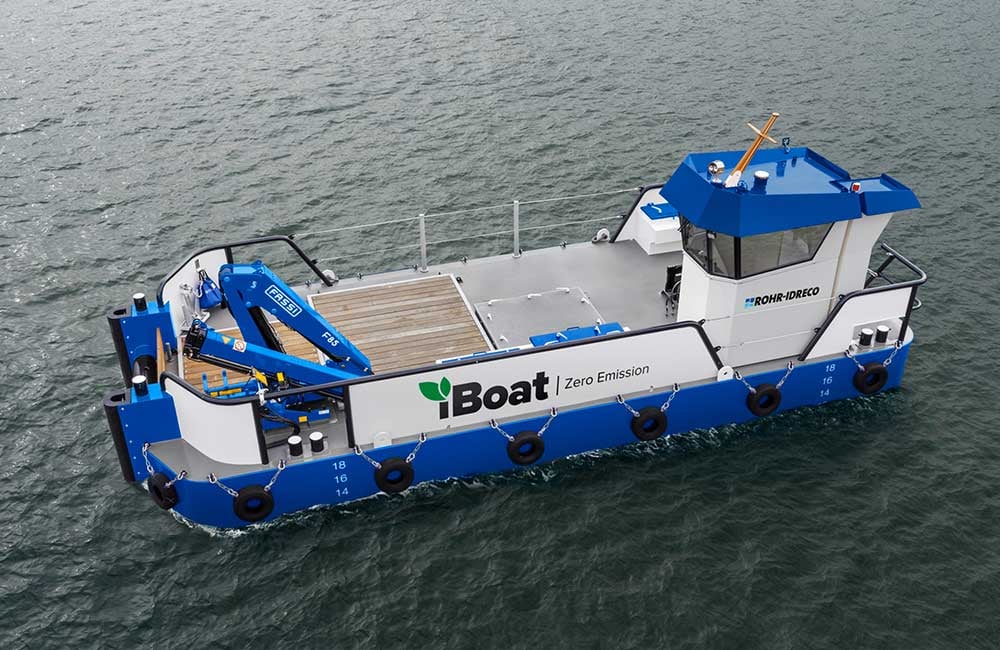 Do you believe that dredging industry can make a difference in improving the environment's quality, and what is your opinion on this?
Mr. Vrooland: Absolutely! We are all about Sustainable Mining and Dredging and it is a key concept even in our Mission Vision Statement. Not many people outside the industry know this, but sand and gravel is, after water, the second most traded commodity in the world.
In many cases, these raw materials are still mined in very destructive and polluting, if not outright illegal ways. Our machines, on the other hand, operate emissions-free and have the lowest possible vibration and sound pollution levels.
Working on our vessels in Europe often means working in some of the most beautiful, protected natural or recreational areas. It can be, and should be that way.
Sustainability now comes in many forms, and as a producer of dredging equipment, you have knowledge, data and expertise to make a positive difference. What are your priorities when it comes to creating sustainable dredging solutions?
Mr. Vrooland: Our high-end dredgers are engineered and built to last. When it comes to sustainability, however, it is far more important to look at the dredging or mining process flow. Even when your machines are fully electric driven, this power still needs to be generated somewhere. The more efficient your process is, the less energy is consumed.
To this end, in addition to the hardware, like our very efficient iPump® range, one key area of focus is our automation software, dubbed iDredge®, which comes in three levels.
On automatic mode, our systems continuously look for that "sweet spot" of highest possible production at the lowest possible energy consumption. We are investing considerable R&D resources in this area, ranging from data collection for automated analyses, to performance visualization, and even elements of self-learning and AI. That's what our company slogan Intelligent|Dredgers is referring to.
Even if our industry tends to be somewhat conservative, I am convinced this will be the future.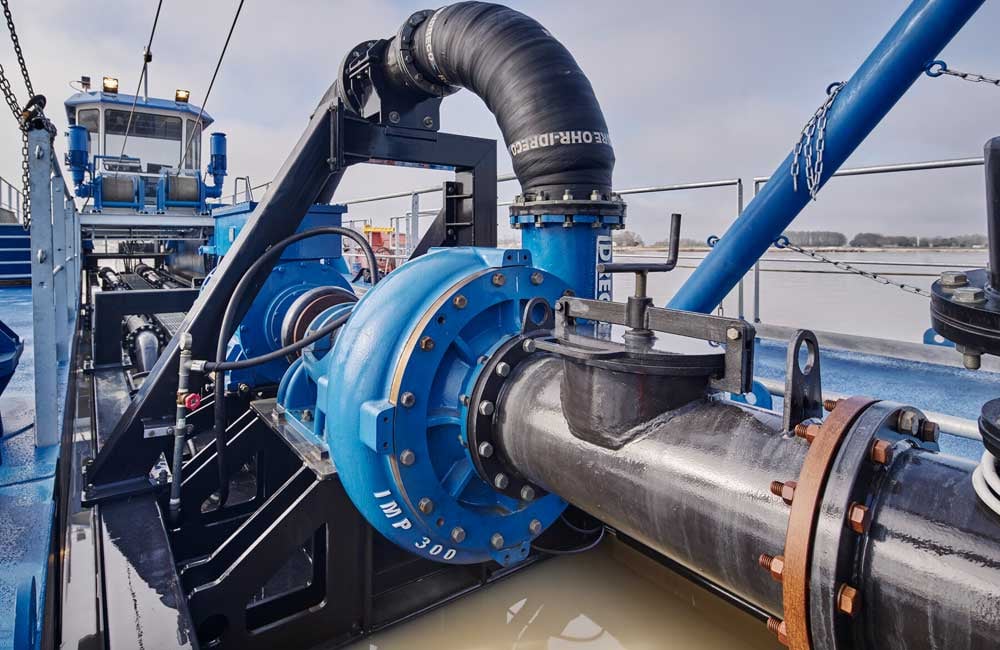 What can you tell our readers about your most important goals and business plans for the upcoming period?
Mr. Vrooland: I acquired the firm with partners through a Management Buy-Out in 2019. We are on a steady growth path, which has not gone unnoticed.
I am very excited to announce that Dutch private equity fund Anders Invest has recognized the potential of ROHR-IDRECO and has come onboard as minority shareholder.
Anders Invest's focus on sustainable value development based on fair and transparent business is in line with our Mission and Vision. With this powerful new shareholder on board, we want to give further impetus to our growth ambitions.